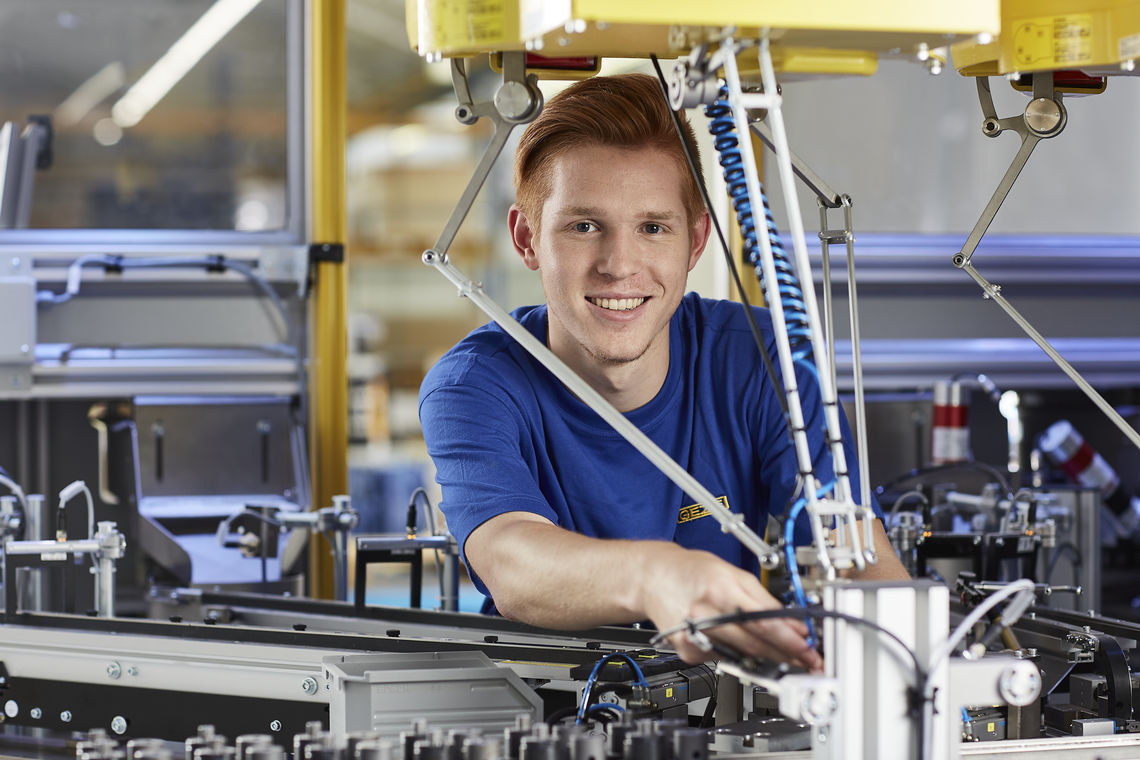 Good job prospects at GEZE – even without a university degree
Not every A-level graduate needs a university degree to climb the career ladder. Vocational training also offers young people the very best opportunities for development. Security, self-determination and practical relevance are just some of the advantages. Our apprentice Marc Stöckl talks about his experiences in choosing a career.
Professional vocational training for job security
On completing his A-levels, Marc Stöckl faced the same problem as most of his classmates: what to do next. After 12 years sitting at a school desk, many students have had enough of education. But equipped with the general higher education entrance qualification, university seemed like the next logical step. "I actually really wanted to go to university after finishing school, but I realised during the first semester that it was not the right course for me and never really excited me from the start." And what Marc encountered is not uncommon among students. In fact, one in four Bachelor degree students in Germany drops out of university. Many of them restart by pursuing a vocational training programme. And they are just as welcome as students who come straight from schools with A-levels. Vocational training is often a viable option.
Professional vocational training virtually guarantees employment, because according to the Association of German Chambers of Commerce and Industry (DIHK), around 1.6 million jobs in companies remain unfilled in the long term.
Dr Eric Schweitzer, President of Association of German Chambers of Commerce and Industry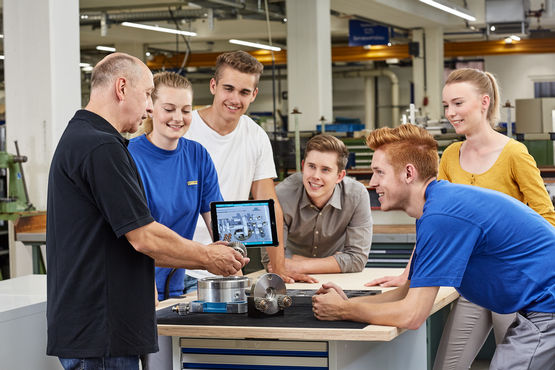 Apprentices do work that actually counts. Working as a team and with trained specialists, they create real value for themselves and for the company. That gives people a sense of pride. © Karin Fiedler / GEZE GmbH
And another great benefit: a diploma in higher vocational education, i.e. as a master craftsman or business administrator, pays very well. In an era when "craftsmen" are much sought-after, these qualifications often offer even better protection against unemployment than a university degree.
The practical path to success
It is personal interests, capabilities and prospects that ultimately carve out career success. Most A-level students who go onto vocational training do so because it has more practical relevance: "There is much more focus on the practical aspects in vocational training, which for me was a key reason in choosing this path," argues 21-year-old Marc Stöckl, who is currently completing his third year as an apprentice at GEZE. "We are also assigned our own project work and so are given responsibility early on –which is of course great fun and you quickly learn a lot."
There are many advantages of vocational training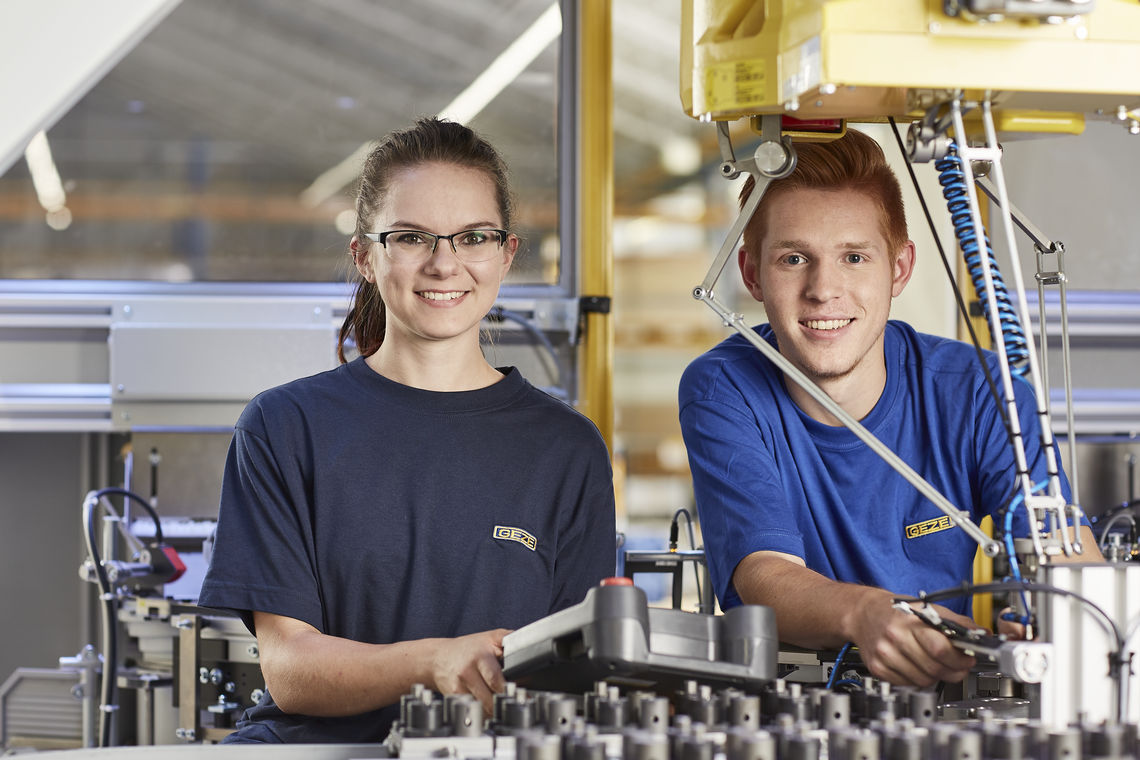 Marc Stöckl looks to the future with confidence: "At GEZE, I have many other options for advanced training, such as being a master craftsman or a technician, and I can also very well imagine a dual degree program." © Karin Fiedler / GEZE GmbH
On average, apprentices spend 70 per cent of their vocational training time in the company and 30 per cent in vocational school. This means the dual study programme has a very practical focus – especially in comparison with a university course. Apprentices complete their vocational training with a final written and oral examination after minimum two and maximum three and a half years – after which they have acquired comprehensive professional competence.
For Marc Stöckl, these are the advantages of vocational training:
You have much more practical relevance.
You have clearly defined tasks, but still have the chance to work independently.
You work in a team right from the outset, with the support of a trainer and the other apprentices.
Companies often offer their apprentices a permanent position on completion of their training, so you can start your career right away.
You can also go on to do a degree after you complete your vocational training, and finance it with less stress.
In addition, you are financially more independent because you are earning your own money.
We are always on the lookout for new ideas and fresh talent. Find our current job vacancies here. If there is nothing suitable for you at the moment, keep checking this page - or send us a speculative application!
Apply now!
GEZE offers tailor-made further education
Learning doesn't have to end after the vocational training – GEZE offers its apprentices and employees customised support in further education and promotion qualifications. This covers all occupational training measures that usually build on a completed vocational training programme. For instance:
Business administrator
Master craftsman
Technician
BA
MA
If students gain qualifications at the same time as working, GEZE also contributes to the costs. GEZE employees wanting to pursue personal further training can reduce their working hours, or take study or unpaid leave. If you're interested in applying to GEZE:
Click here for the GEZE Careers Portal