A period abroad during your studies - supported by GEZE
Experiences and events that will stay with you forever – a period abroad during your studies. What's more, it's almost indispensable for our 'International Business' students. Because international collaboration is what we experience every day, we promote and support overseas experience as the only way to get to know foreign cultures and understand the challenges of globalisation.
Project ownership at one of our global GEZE sites
You can gain international experience with us in our overseas subsidiaries worldwide, where you will have sole responsibility for your own exciting projects. Because it is important to us that our students can broaden their horizons while also enjoying themselves.
Gain intercultural skills
Working with people in other countries
opens up new and previously unknown approaches and strategies to tasks.
You will gain fresh ideas for your own work and expand your knowledge.
Insights into other cultures and ways of life, at work or at play,
make it easier to understand and deal with colleagues and business partners abroad.
This can also help to prepare our students for
international assignments after completing their studies.
A report of a DHBW student's experiences with GEZE Iberia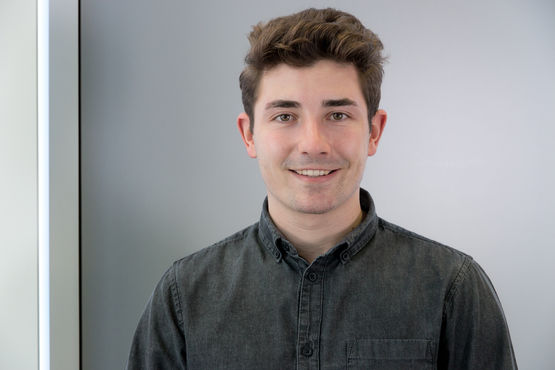 Tim Ramsayer is completing a dual study degree in industrial engineering with us and developed a competitor analysis for electric strikes in the Spanish market.
"I was absolutely overjoyed that my overseas assignment for GEZE was going to be in a popular city like Barcelona. But being sent abroad all on my own? Coping with the language, a different culture and way of working? And most importantly – will I fit in? Will I come back having lived up to my own expectation of completing a key competitor evaluation? All these questions made me feel a bit nervous before I headed off.
Cosmopolitan and communicative
But I did my preparation here in Leonberg within the specialist department, and got in touch with colleagues in Barcelona who were really accommodating. The managing director of GEZE Iberia comes from Germany. Incidentally, she also studied abroad and is completely at home in both cultures. I received a lot of good advice from her. Besides, everyone at GEZE Iberia speaks English. During my benchmarking project, I had access to everyone, received full support whatever questions I had, and gained insights into how the Spanish work.
Straight to the source for the best results
The benchmarking work for electric strikes in the European market – with a focus on Spain – on site at GEZE Iberia was the right way for me. By working closely with sales experts in Barcelona, I was able to gather and analyse information in practice, achieve meaningful results and gain important knowledge for the company," says Tim.
Zest for life: Barcelona has it all
You can have a great time outside work as well in a hotspot like Barcelona. You get to know people quickly – on Las Ramblas, in tapas bars, on the beach playing beach volleyball or football. As a football fan, a guided tour through the stadium of FC Barcelona, behind the scenes of Camp Nou, was an unforgettable experience for me!"
The whole GEZE Group is cosmopolitan and international.
Read more about how eight overseas subsidiaries have contributed to 160 international years of GEZE.