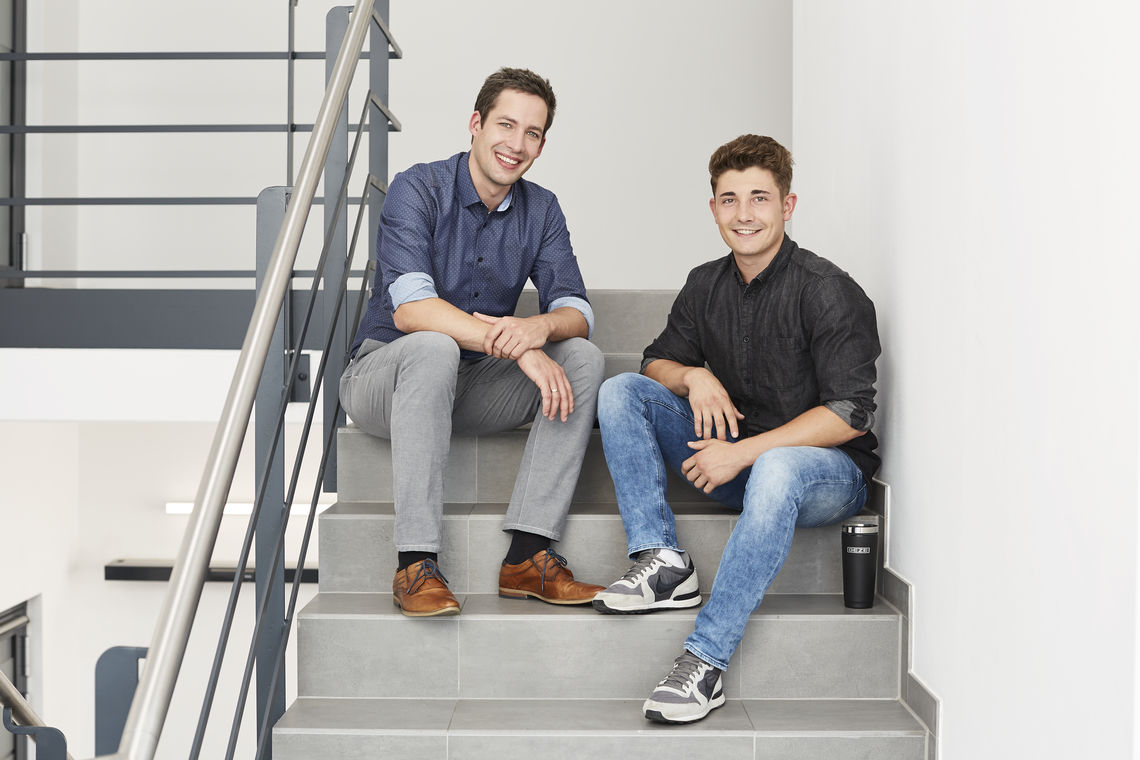 Trainee programmes at GEZE – fair and good for your career
GEZE trainee programmes are rated above-average, and also foster careers. It's not us saying it. It's what our trainees say. We are delighted to have received the "Fair Trainee Programme 2019" seal of approval from trendence Institut GmbH, which assesses the quality of trainee programmes throughout Germany on the basis of objective criteria.
Proven GEZE quality
We take care of our young upcoming professionals. Which is why we have been investing in our trainee programmes since the mid-1990s. The award confirms the very high quality we deliver as a result.
" by trendence. To receive the coveted seal, a total of 1295 trainees in 94 companies in Germany, including OSRAM, Wacker and adidas, were surveyed.
The survey focused on the following five quality criteria:
GEZE trainees are enthusiastic brand ambassadors
Five active trainees from GEZE took part in the study. We scored above-average among the companies surveyed across all five quality criteria – and above the industry average too. Our trainees particularly appreciate the individual support, challenging activities and competitive salary. We are particularly proud that all our trainees would recommend GEZE as an employer as well as the trainee programme itself to their friends.
Our trainee programmes are fair.

[Translate to English:] GEZE Traineeprogramme sind ausgezeichnet.
During the course of the survey, our trainees' expectations were compared against the actual programme as it was rolled out. Here, too, the result is that expectations were consistently exceeded. Whether innovative strength, career prospects or further training opportunities, GEZE scored high as an employer in all areas – and received the "Fair Trainee Programme" award.
As a trainee, you will quickly realise that GEZE is a family business. Here, employees are truly valued differently than in other large corporations and you can also carry out your own projects within a very short amount of time.
GEZE Trainee, original quote from the trendence study
GEZE trainee programmes are diverse and flexible
We offer four different trainee programmes. The business and IT programmes last 12 months, while the engineering and sales programmes last 18 months. And our trainee programmes are as flexible as they are varied, allowing our trainees to choose when they want to start.
You can find more information here: