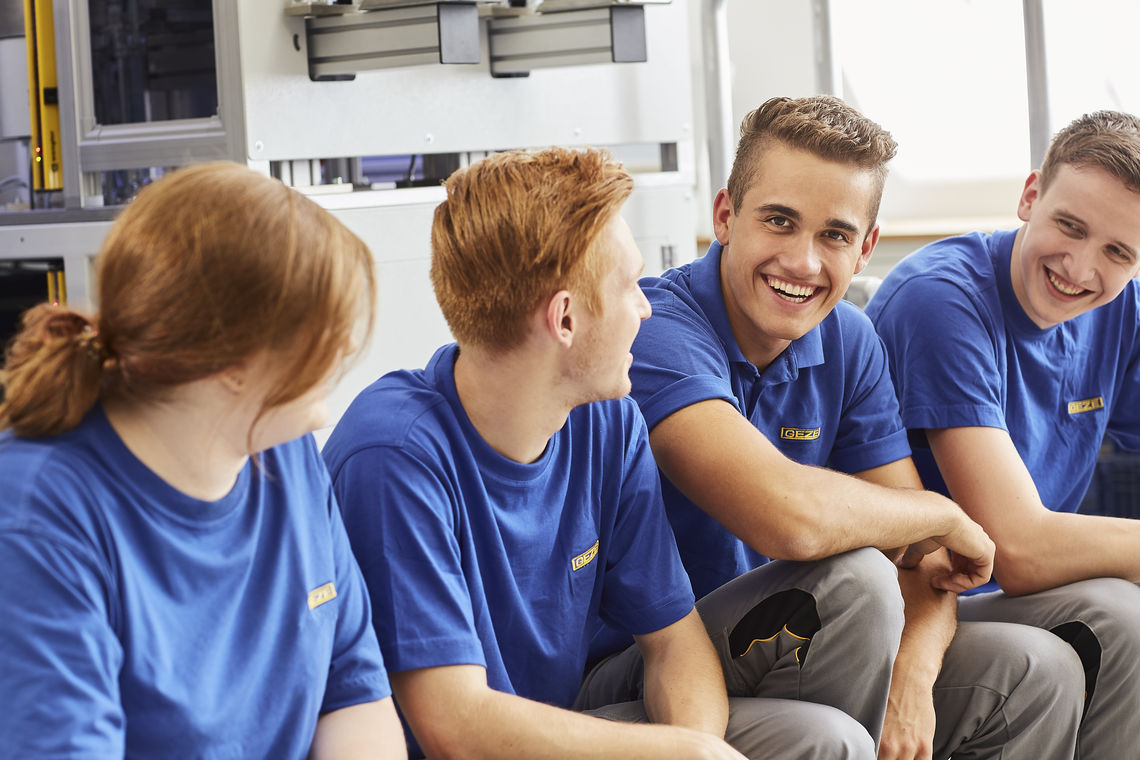 Certification for GEZE's apprenticeship and trainee programme
If you are looking for an apprenticeship or trainee position, you will undoubtedly have many questions regarding what a company has to offer. Objective assessments are very important here. We have once again gained a Trendence certification – and we scored very highly, sometimes well above average.
Fair Apprenticeship: good support and clear prospects from day one

GEZE once again gains the Trendence "Fair Apprenticeship 2021" seal of approval and scores well above average.
Young people and career starters can easily feel overwhelmed or left alone, especially in the first few weeks on the job. It is important to us that our apprentices feel well supported right from the application process and can confidently start their professional career without fear.
This is reflected in the results of the Trendence assessment of our apprenticeship programme. We score well above average in the following areas in particular:
Transparent information about the entire application process
Communication with apprentices about apprenticeship objectives
Organisation of regular opportunities for interaction between apprentices
The apprenticeship at GEZE is very clearly structured. You have a fixed contact person who you can always turn to. What's more, the apprentice workshop is very well equipped and you are given meaningful tasks that contribute to the company's success.
Trainee at GEZE GmbH
Fair Trainee Programme: flexibility and assignments abroad score highly

GEZE once again gains the Trendence "Fair Trainee Programme 2021" seal of approval and scores particularly highly with its customisable and adaptable approach.
Trainees are an essential part of our company's talent and succession management. That's why we place a lot of emphasis on providing optimal support and encouragement through mentors and selected managers.
These areas and aspects are particularly well received and are rated well above average:
Opportunity to spend time abroad during the trainee programme
Handling of feedback from trainees
Salary and benefits
Perception and tolerance of mistakes as a learning and development process
Examples of successful trainee careers in the company
The trainee programme is extremely flexible and doesn't follow a fixed timetable, meaning you can take into account your own individual wishes when choosing departments and projects.
Participant Trainee Programme at GEZE GmbH
Apply for an apprenticeship or traineeship at GEZE now